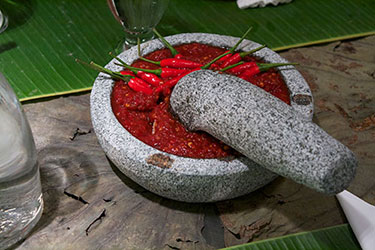 Sambal, the hot stuf!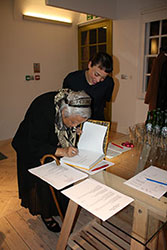 Guest of honour Sri Owen, Indonesian cooking legend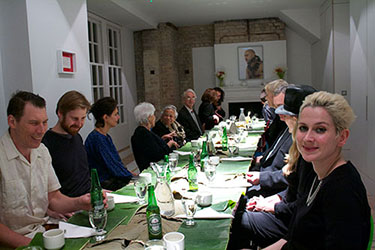 The long table awaiting the Rijsttafel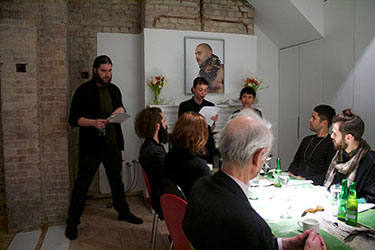 Kicking it off with Michael and Elia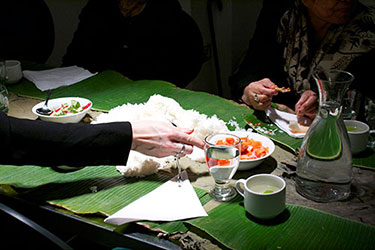 Finally, food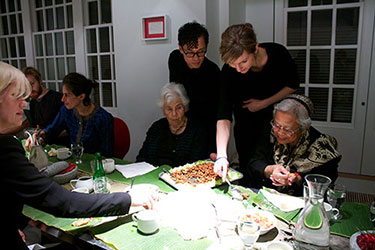 Aaron Cezar + colleague serving Delfina Entrecanales and Sri Owen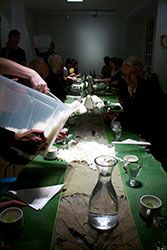 Rice, rice, rice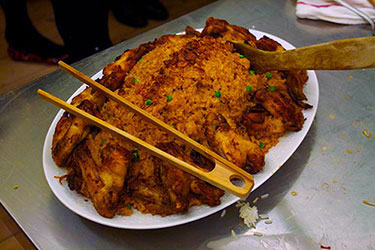 Chicken and rice, a staple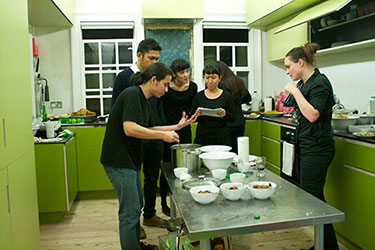 A peek in the kitchen, what are we supposed to serve now?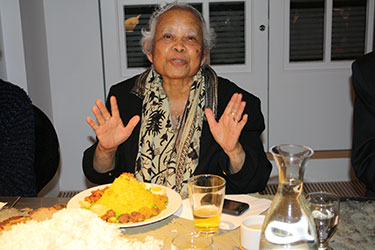 Sri Owen with yellow rice in her honour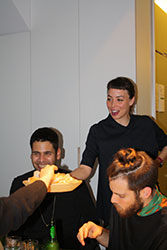 Dishing it out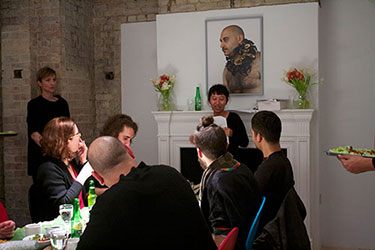 Elia doing her thing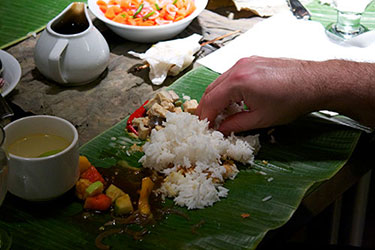 Everything with rice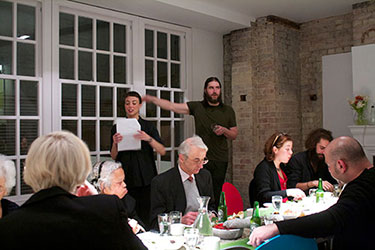 More context, with Michael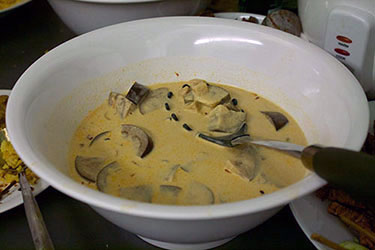 Veggie curry, aubergine!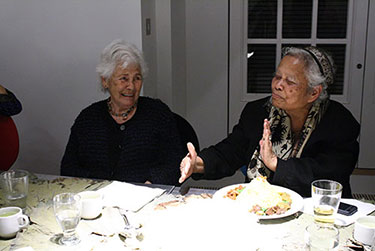 Delfina and Sri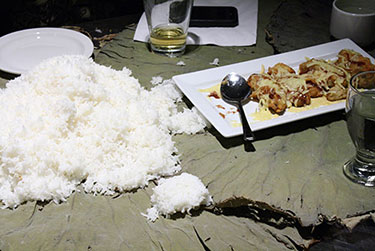 Even the dessert comes with rice: Pisang Goreng, with cheese!